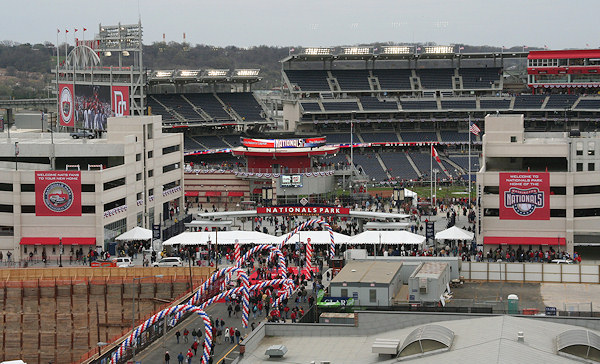 The audacity! According to this article in the Business Journals, the Washington Nationals are the hardest professional team to support.
It assumes that perennial losers are the hardest teams to support, which I don't really accept.  The attitude and personality of the players, team, and organization is more important to maintaining my interest, but that can't be quantified by numbers, so this is what we got. Their reasoning:
The Nationals (born as the Montreal Expos in 1969) have never played in a World Series — and have only qualified for the playoffs once in their history.
The criteria going into this ranking were years since last quarterfinal, years since last final, years since last championship, number of championships, and how many times those have been accomplished in the last 10 seasons.  Dating back to the Montreal Expos days, this franchise has just once reached the quarterfinals.
This seems to be more of a list of the worst teams in professional sports.  There are several aspects of an organization that they didn't consider when making the list, things that could make the Nats, and some of the other highly-ranked teams, easier to support.
Ticket prices, giveaways, meet-and-greets; these are all things that can make a losing team more likeable.  The Nats have dropped their ticket prices and upped days such as Two Dollar Tuesdays and other $1 ticket days.  They have dozens of odd giveaway days that they often couple with days when prices are discounted.  They have their players do appearances with the fans, which builds a personal connection that makes it easier to support the team.
The Cubs were the 3rd hardest team to support.  Tell that to their often well-supported games.
It is the personality, not just the record of the team that makes it easy or hard to support.  With talented youngsters and a dedicated front office, the Nats aren't as hard to support as their lack of playoff success (or appearances) would indicate.
With the kinds of advanced math and crazy sports dorks everywhere, this list could've been done much better.  It could've been much more comprehensive instead of merely focusing on one aspect of a team. The Nats would probably still be near the top, but they wouldn't be number one.
Do you find it hard to support the Nats? Lets us know in the comments!