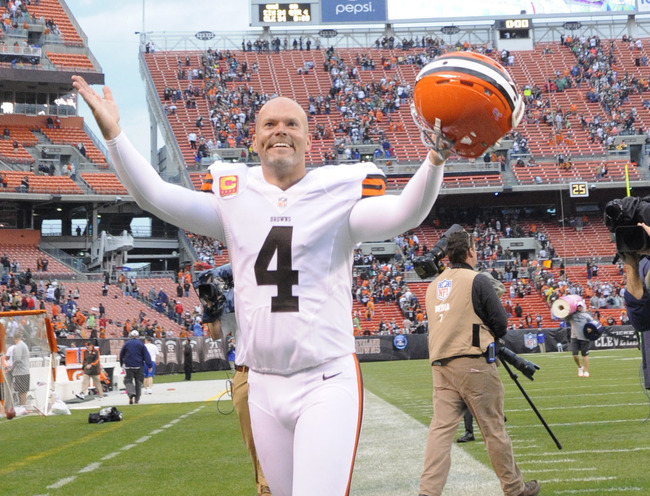 The Pro Bowl list was announced on Wednesday, and what a list it was.
There were the usual surprises and snubs. There will also be players who will need to be pulled from the roster (ie Heath Miller from the Steelers). For those who don't know, the Pro Bowl selections are made by votes. 1/3 of the votes come from the players, 1/3 from the coaches, and the most important 1/3 coming from the fans.
It should be its typical slightly boring Pro Bowl self but this year there are two great reasons for Browns fans to watch, Joe Thomas and Phil Dawson!
This will be the 6th Pro Bowl for Thomas in as many seasons as an NFL player. This is exciting for the 28 year old, but not nearly as exciting for Phil Dawson.
The 37-year-old kicker is making his first appearance in the Pro Bowl. Punter Reggie Hodges made an appeal to Browns fans to vote Dawson into the prestigious game because it MAY BE his last season. This plea made it to my friends on Facebook, and then to mine, and we were off and running on the social media train headed straight for Hawaii.
Dawson is the only player on the Browns left from the original 1999 expansion team. He's spent 14 years in the league, and has only improved with age. This year, he's perfect from 40+ yards and only missed one field goal this year (which was deflected but recorded as blocked). He also joined the "300 club" making his 300th career field goal in Week 14.
Congratulations to both Phil and Joe on a great season! But more importantly, for being recognized for great play this season by the NFL coaches, players and fans around the country!