Stephen Hill was the 43 overall pick in the second round of the 2012 NFL Draft for the New York Jets.
At Georgia Tech, Hill had a mere 49 catches for his college career, but did average 25.5 yards per catch. Not too bad at all!
As Hill is busy this preseason learning his routes and getting accustomed to the styles of Mark Sanchez and Tim Tebow, I thought I would help the fan base of the Jets.
… That's right! Stephen is this week's Tight End Tuesday! See why?
Handsome, right?
Need a better look?
Need some action shots? I got you covered!
Ooops! That was distracting, huh! Ok! Here are some shots of him at the NFL Combine.
Wanna see  Stephen in his Jets gear? Ok!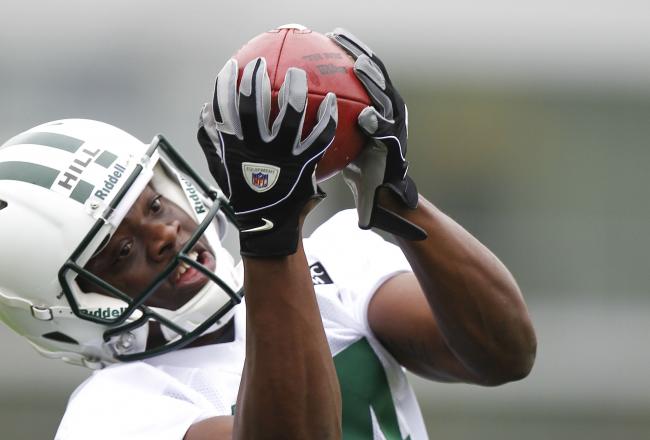 So that's the New York Jets newest receiver! … You want one more picture? Ok Ok! Relax…
Stop that grinning, you!
Ok, Ok! I think Stephen is going to have a pretty great career in the NFL. This first season will be interesting to watch for certain! Good luck to you Mr. Hill!
Oh! And, follow Stephen on Twitter @_StephenHill_
Remember, Tight End Tuesday's aren't necessarily for Tight Ends. It helps when said athlete has one though. If you have an NFLer you'd like to see featured on T.E.T., leave a comment or drop me a Tweet, @missmiranda.
Miranda Remaklus is lead writer for Aerys Offsides. She's also a contributor to Aaron Miles' Fastball in the MLB section. Follow her on Twitter, @missmiranda.