At 24-years old, Josh Freeman is in his fourth year in the NFL with the Tampa Bay Buccaneers.
He has thrown for 10,698 yards and 65 touchdowns, including 14 so far this season, in his short career.
Quite impressive. You would think he would get more attention from the sports media world!
No… I definitely look forward to seeing what else he does in what should be a pretty long career!
Ready for some pictures…. well here we go! Here's Mr. Freeman my friends!
So here are some actions shots from the young athlete who played college ball at Kansas State.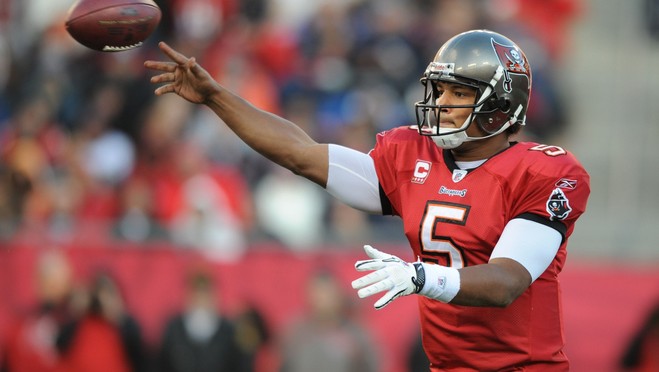 Nice! Josh Freeman with the fist pump and a smile!
Good stuff right? What? You want one more? Well … OK!
Yes yes! You are welcome!
Have anyone you would like to see featured on Tight End Tuesday? Comment or send me a tweet, @missmiranda