After an incredible season for MLS, it all came down to tonight's game between Sporting KC and Real Salt Lake. These teams met only once this season in a game that saw a lot of drama, and a lot of cards. Today's game was no different, if you add in extra time and PKs. In frigid 20 degree weather, the coldest MLS Cup to date, Sporting KC lifted the cup and made their hometown crowd extremely happy.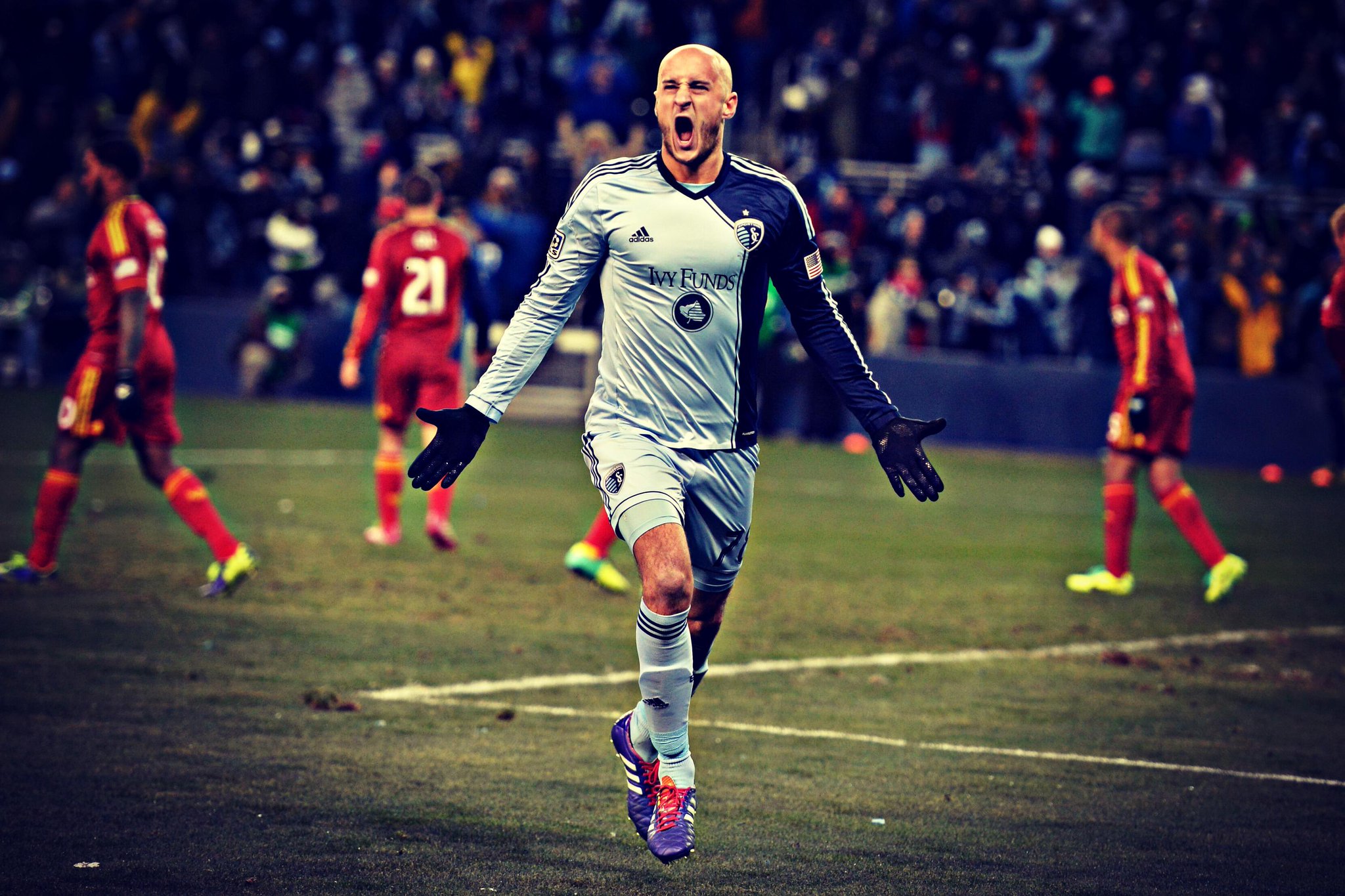 It was a sloppy first half for both teams, I mean, it was ugly. Within the first 30 minutes two yellow cards were handed out, and one was lucky it wasn't a red. Robbie Findley had a chance in the 36th minute that hit the goal post and went right into the hands of the keeper, Jimmy Neilson. In the final minutes of the half Sporting KC had a free kick but nothing dangerous came from it. The second half continued on being sloppy, but that didn't stop RSL from striking first. Their star midfielder, aka Kyle Beckerman, made a terrific 'no look' pass to Saborío in the 52nd minute to put RSL up 1-0.
It was an incredible assist that opened up the flood gates for an interesting second half. RSL had tons of chances, and SKC had the goalpost to thank for not letting any past the goal-line. In the 77th minute SKC got their chance when Graham Zusi's corner ball found Aurelien Collin's head, and leveled the game 1-1. SKC picked up their pace putting numbers forward, making RSL pick up their defensive strategy. It wasn't enough though as the final whistle blew and the game went into extra time. This ramped up the tension, and within the first two minutes of extra time Nick Rimando came up huge with a save that could have been the final straw. In the final two minutes of the first 15, RSL scored but was offside.
It was agony for RSL, but ecstasy for SKC as the score remained 1-1. The officials made two huge calls in the first 15 that were completely right, they were two calls that could have changed the game if they were left uncalled. The final 15 minutes came and went, and it was on to the dread penalty kicks! Here's how they went; SKC- Score, RSL- Miss, SKC- Score, RSL- Saved, SKC- Saved, RSL- Score, SKC- Score, RSL- Score, SKC- Miss, RSL- Score. Yes, you read that right. Both teams scored three PKs thus, TADA! Another round of PK's continued on; SKC- Score, RSL-Score, SKC- Score, RSL- Score, SKC- Miss, RSL- Save, SKC- Score, RSL- Score, SKC- Score, RSL- Miss! Alas Sporting Kansas City became the 2013 MLS Cup Champions in front of their hometown crowd.
It's been a great season for all MLS teams and next year will be even better! Congratulations Sporting KC!