This week's Midweek Muscles should come with a warning label. After having a conversation about the new Men's Health España cover and the general attractiveness of Spanish men, I thought I'd share one of my favorite Spanish footballers: Aitor Ocio.
The 6-foot-2, 35-year-old defender retired from football this past June after playing for several clubs in La Liga including Athletic Bilbao, Sevilla and Osasuna. I could try to go into to detail about why he's one of my favorites, but pictures are worth a thousand words…or thousands or words in this case:
He also has a precious smile:
And can wear the hell out of a suit:
Even the guy standing next to him is mesmerized: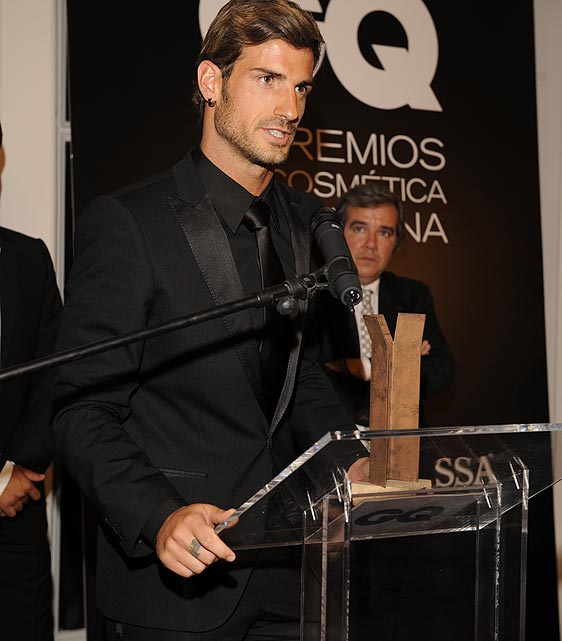 And my personal fave:
I apologize if this post was a bit choppy, but it's hard to put coherent thoughts together after staring at those dark brown eyes and chiseled abs for so long. Hope you enjoyed this weeks Midweek Muscles!