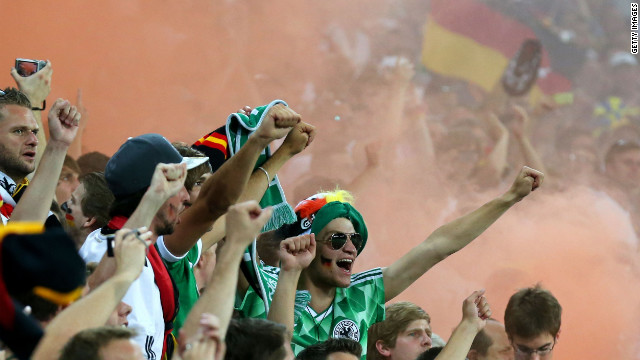 A defender up for Save of the Week!  Wigs to be distributed on match day!  More UEFA disciplinary action!  We have all that and more for you in today's Daily Kick Around.
Euro 2012
We all know UEFA has been really cracking down on inappropriate conduct by both fans and players during this tournament.  Germany is the latest country to be fined after German supporters displayed what witnesses say were neo-Nazi symbols.
US Open Cup
USOC action is back with 4 matches tonight, including match-ups between affiliate clubs Philadelphia Union and the Harrisburg City Islanders, and two MLS sides.  Not just any two teams, mind you, but the scorching hot San Jose Earthquakes and the 3-time reigning champ Seattle Sounders.  Check out where to follow all the action here.
MLS
Speaking of San Jose, they will be holding a Steven Lenhart Wig Night July 28, when the Quakes host the Chicago Fire.  In case you have somehow missed Lenny's iconic locks, check them out here.  His hair is so epic, it even has its own twitter account.  I kid you not.
It's always exciting when there is someone other than a goalkeeper up for Save of the Week.  See who it is here, and while you are there, go ahead and vote for your best save!
Image courtesy of cnn.com