I am live blogging the live tweeting of Andy Pettitte's testimony from the Roger Clemens perjury trial.
Just as in Part Three, all timestamped tweets from Jim Baumbach of Newsday. All other tweets from other reporters are labeled as such:
3:13PM
TJ Quinn ESPN: 10-min break. Bear in mind, none of this is new. Except to the jury.
(And I was right, Baumbach was thrown into twitter jail so he may start tweeting from the NewsdaySports account instead. This is all so gripping, isn't it?)
3:23PM
Quinn ESPN: Judge Walton apologizes, says he was trying to help a clerk get a "paying" job. Apparently not looking to be a journalist.
3:24PM: Durham* resumes questioning of Pettitte, who says 2005 conversation with Roger is first time he ever learned Clemens' wife used HGH.
(*Durham is the federal prosecutor)
3:26PM
Quinn ESPN: Back in action. Pettitte says first time #Clemens mentioned Debbie got HGH was in '05, 5 or 6 years after their HGH conversation.
NYDNSportsITeam: Durham asking Pettitte about a flawed 2006 LA Times article that linked Pettitte and Clemens to performance-enhancing drugs.
3:27PM: After 2006 LA Times story, Pettitte says he told media at time "that I had not used anything to enhance my performance on a baseball field."
3:28PM: Was it true? "No… I wanted to make a statement that was true and I twisted words a little bit."
Quinn ESPN: Pettitte sez after '06 LA Times story that said he was in Grimsley affidavit (incorrect), told press he never enhanced performance on field.
3:30PM: As Durham asks Pettitte if his agent reached out to him in summer 07 (presumably about Mitchell wanting to talk to him), defense objects.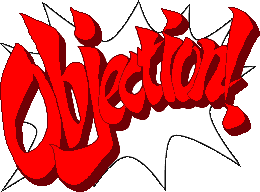 3:34PM
NYDNSportsITeam: While the lawyers huddle with Judge Walton, Andy Pettitte and Roger Clemens are playing catch — wait, no. Sitting motionless.
3:36PM: Pettitte on current state of relationship with Clemens: "I haven't spoken to him in a long time." Still friends? "I believe so."
3:37PM: Pettitte says this is tough day because Clemens is "good friend." Durham asks Pettitte to point out Clemens, who stands up. Durham done.
(Cross examination time.)
3:37PM: Now up, Clemens' attorney Michael Attanasio, who starts by pointing out that he's never met Pettitte.
3:38PM: Attanasio begins by asking Pettitte if he's been advised to not contact Clemens. Pettitte says yes. Still friend? Pettitte says yes.
3:39PM
Quinn ESPN: Direct on Pettitte is finished. Now atty Mike Attanasio cross-examining. Hardin can't because he represented Pettitte briefly.
Quinn ESPN: Attanasio reads Pettitte #Clemens quote that said Andy is friend and will be after this. Pettitte says not surprised, Clemens loyal.
3:40PM: Attanasio asks if he "lobbied" Clemens to join Astros. Pettitte says Clemens called said he was considering. "Let's do it," Pettitte said.
(Personal note. I was so angry at Pettitte for leaving the Yanks after the 2003 season.)
3:41PM
Quinn ESPN: Pettitte saying he admired #Clemens' physical conditioning and work ethic. Ever see anyone like him? "Never."
3:43PM: Attanasio stresses "little" things Clemens did like icing, stretching to get through year. Pettitte agrees that has nothing to do with PEDs.
3:44PM: Defense shows Pettitte four photos of Clemens pitching, showing same pitching form in all four uniforms.
3:44PM: What do these pictures show you, sir? "He looks exactly the same," Pettitte says.
3:44PM
Quinn ESPN: Attanasio: Did Clemens' work ethic ever strike you as having to do with hgh or steroids? Pettitte: No.
3:45PM: Did you ever see any meaningful changes in his body that made you think this guy is doing something? "No," Pettitte said.
3:46PM: "Any moment where you looked at this man, dressed or undressed, and thought this guy is doing something funny?" Pettitte says, "Never."
Quinn ESPN: Pettitte looking at photos of #Clemens, saying body never changed, mechanics never changed, best he ever saw.
3:47PM: Pettitte is sticking to "Yes" and "No" answers — mostly yes — to defense questions.
(Can the judge take another break? I need to make a pit stop.)
3:47PM: "He pays attention to everything. He definitely did his work to prepare for his start, that's for sure," Pettitte said.
3:48PM
Quinn ESPN: Attanasio's point: #Clemens was too good, never needed PEDs.
3:48PM: Attanasio stresses how Clemens did everything from studying umpires to proper stretching and regular icing to succeed. Pettitte agrees.
3:49PM: Where does Clemens rank in competitiveness among ballplayers? "At the top… as good as anybody, probably," Pettitte said.
NYDNSportsITeam: Pettitte agreeing with Attanasio's characterization of Clemens as a dedicated, meticulous, competitive pitcher.
(So competitive he nearly killed Mike Piazza twice, once with a ball and once with a bat. Ah 2000.)
3:52PM: Attanasio is now physically demonstrating for jurors what it means to dominate the inside part of the plate, thereby "intimidating" hitters.
(Like I said, Piazza.)
Quinn ESPN: In US v Bonds, gov't made case dramatic changes in Bonds' body were evidence against him. In Clemens, gov't says lack of change not relevant.
3:55PM: Attanasio says Clemens won seven Cy Young awards. Tells Pettitte he's had a great career, but, "have you ever won a Cy Young award?"
(No, but he's won five World Series titles, homeslice…Ahem, excuse me.)
3:58PM: The line of questioning from Attanasio sounds as if he's making a case for Clemens to be inducted into the Hall of Fame.
4:01PM: "Was Mr. Clemens considered a team leader?" Pettitte says yes. "Did he tell young players to take care of their body?" Pettitte says yes.
Quinn ESPN: Attanasio pointing out that 354 career wins puts #Clemens among greatest in history. Pettitte: "For sure."
Quinn ESPN: Attanasio making point that McNamee had nothing to do with Clemens' greatness.
4:04PM
Quinn ESPN: Attanasio now saying that Clemens used to tell younger players to take care of their bodies. Gov't objects. Conference.
4:05PM: As Attanasio asks if Pettitte witnessed Clemens take care of his body, prosecutors object. Pettitte still staring away from Clemens. (<—my emphasis – SG)
4:06PM: Did Clemens ever once tell you or suggest to you that you should use HGH or steroids? "No," Pettitte said.
4:08PM
NYDNSportsITeam: Asked if he was ever injected with lidocaine, Pettitte says "I believe so."
4:10PM: Pettitte says he's received plenty of B12 shots and perhaps lidocaine, too. But Attanasio points out he can't remember all of his shots.
4:11PM
NYDNSportsITeam: Pettitte says B12 shots were common on the Yankees. Says that trainers gave them but says he didn't receive them from McNamee.
4:12PM
NYDNSportsITeam: Pettitte said he saw no changes in Clemens' body dressed or undressed. Gov't witnesses may describe injection-site abscess and gynecomastia.
Quinn ESPN: Oh, good. Another conference at the bench. Hope everyone popped a breath mint after their afternoon coffee.
(Hahaha. Ew.)
4:19PM: Pettitte said "I believe so" when asked if McNamee used to refer to himself as "Dr. McNamee."
4:19PM: Pettitte also acknowledges that McNamee used to make him shakes. Any idea what he put in there? "Nope," Pettitte said.
(What an ego on that McNamee guy. Haha.)
4:21PM: Pettitte says conversation with Clemens about HGH happened in "1999 or 2000." He thinks it happened inside gym, but could have been outside.
4:23PM: Attanasio points out conversation happened in middle of "intense" workout. Fair to say it was passing comment? "I'd say so," Pettitte said.
4:24PM:
NYDNSportsITeam: Attanasio's hasn't hit many speed bumps in Pettitte cross-exam. Very few answers have been troublesome, or even polysyllabic.
4:25PM:
Quinn ESPN: Pettitte clearly doesn't want to be the reason #Clemens is sent to jail. Eager to agree w Attanasio characterizations of Clemens and convo.
4:26PM:
NYDNSportITeam: Attanasio treads into treacherous territory of McNamee's involvement in a 2001 sexual assault investigation in which no one was charged.
4:27PM: Attanasio runs into objections as he questions Pettitte about McNamee questioned in sexual assault investigation in 01 that led to firing.
4:27PM: Every time there is a conference at judge's bench, leading to break in action, Pettitte turns his chair and faces jury, and not Clemens.
4:28PM
Quinn ESPN: What they can't say is the "incident" was a rape investigation. Pettitte agrees that neither he nor Clemens objected to McNamee's firing.
(Another break.)
4:31PM
NYDNSportsITeam: Walton calls for a recess. That means Andy Pettitte will have to come back tomorrow for more testimony at the Clemens trial.
4:32PM: Following bench conference, judge is ending court early because of another commitment. So Pettitte will resume testimony tomorrow am.
4:32PM: After jury leaves, Pettitte quickly walks out without looking in Clemens' direction. Clemens was standing at his seat filling his briefcase.
(I guess this means I'll have to wake up early then, eh?)
4:32PM
Quinn ESPN: So today the jury heard Pettitte say #Clemens admitted using HGH. And then they heard how Clemens is unmatched in makeup and work ethic.