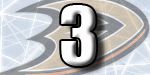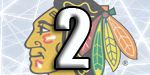 Opinion
This years Ducks team might be something special. What separates the men from the boys in this league are teams that face adversity and succeed anyways, and those that face adversity and allow that to be an excuse. The Ducks have had their fair share of adversity so far and they're still finding ways to win the game regardless. That's what special teams do. Tonight in Chicago there was a "controversial goal" in favor of Chicago. Their 2nd goal, to be exact. I don't want to spend time splitting hairs the war room in Toronto decided it was a goal, so it is what it is. It was almost the game winner for Chicago, until Andrew Cogliano said "nope" without a helmet at the last minute. The Ducks took Chicago to overtime where they were on the penalty kill twice thanks to Toni Lydman. They held on until the shootout where Corey Perry sank the dagger for Chicago while Viktor Fasth increased his undefeated streak to 6 games. At the end of it all, the Ducks faced adversity and still won the game.
Goals For:
Ryan Getzlaf

(a.k.a Brent Seabrook, thanks pal.) Assists: Nick Bonino & Ben Lovejoy at 3:33 in the 2nd period.
Andrew Cogliano; Assists: Ben Lovejoy & Corey Perry at 17:20 of the 3rd period.
Goals Against:
Nick Leddy

; Assists: Patrick Sharp & Patrick Kane at 10:17 of the 2nd period. (PP)
Brandon Saad; Assist: Jonathan Toews & Toronto War Room at 10:45 of the 2nd period.
Shootout:
Jonathan Toews

– GOAL

Nick Bonino

– GOAL

Patrick Kane

– No Goal

Corey Perry

– GOAL

Brandon Saad

– No Goal… Ducks Win!
3 Stars of the Game
Corey Crawford – CHI
Brandon Saad – CHI
Marcus Kruger – CHI
I don't pick the stars. Don't shoot the messenger.
Game Notes
Viktor Fasth remains undefeated in his first 6 starts for Anaheim.
Ducks are 3-1-0 so far on their 6 game road trip.
The Ducks have earned points in 6 of their first 7 road games.
Andrew Cogliano's goal was his 2nd of the year, and 2nd in as many games.
Player Quotes
Source for Quotes: OCRegister.com
"It was pretty much a test for us to see where we stand," Fasth said. "I think we showed ourselves that we are a really good team and we can beat every team in the league."

"Sometimes you go to the net, you go the right places and things happen," Cogliano said.
Coming Up
The Ducks are headed to Detroit to take on the Red Wings for the first of 3 meetings with the winged wheels Friday at 4:30pm.