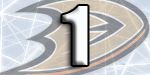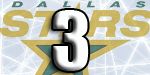 Goals For
Nick Bonino; Assists: Luca Sbisa & Corey Perry at 15:23 of the 2nd period.
Goals Against
Trevor Daley

; Assists: Derek Roy & Loui Eriksson at 8:48 of the 1st period. (PP)
Jamie Benn; Assists: Brenden Morrow & Alex Goligoski at 12:59 of the 1st period. (PP)

Loui Eriksson

; Assists: Derek Roy & Alex Goligoski at 12:46 of the 3rd period.
3 Stars of the Game
Trevor Daley
Kari Lehtonen
Jamie Benn
Game Notes
Ben Lovejoy made his Ducks debut after being acquired from Pittsburgh in exchange for a 5th round draft pick in 2014.
Tonight's loss ended the Ducks' 4 game win-streak.
Nick Bonino scored the only goal of the game for the Ducks, his 4th of the season.
The Ducks only managed 1 shot on goal in the 3rd period.
Jonas Hiller started in net but was replaced by Viktor Fasth during 1st intermission after suffering a lower-body injury.
Player Quotes:
Source for Quotes: OCRegister.com
"It wasn't a penalty," Boudreau said [of Staubitz's 5 minute major]. "What do you want me to say? Good refs have bad games. Like good hockey players have bad games, good refs have bad games."

"When he sticks his stick up, lifts it up and pulls it, I don't know what you'd call that," [Perry] said. "That's spearing to me. You look at Staubitz. It's kind of the same thing. I don't know. You've just got to call the first one and all that (stuff) doesn't happen. But they're in their own league tonight, I guess."
Coming Up:
The Ducks get the chance to erase the bad taste of this loss right away tonight in St. Louis against the Blues at 5pm!