I spent my day at FIU for Super Saturday. We started with FIU Baseball then we went over to the tailgate and ended the night with FIU Basketball.
The FIU Baseball team played a much better game against SLU this time. The Panthers won 8-3. It was Phil Haig's pitching debut at FIU. He pitched for 7 innings and struck out 8.  The Panthers last scored on a single by Joel Capote that sent Yoandy Barroso to home plate.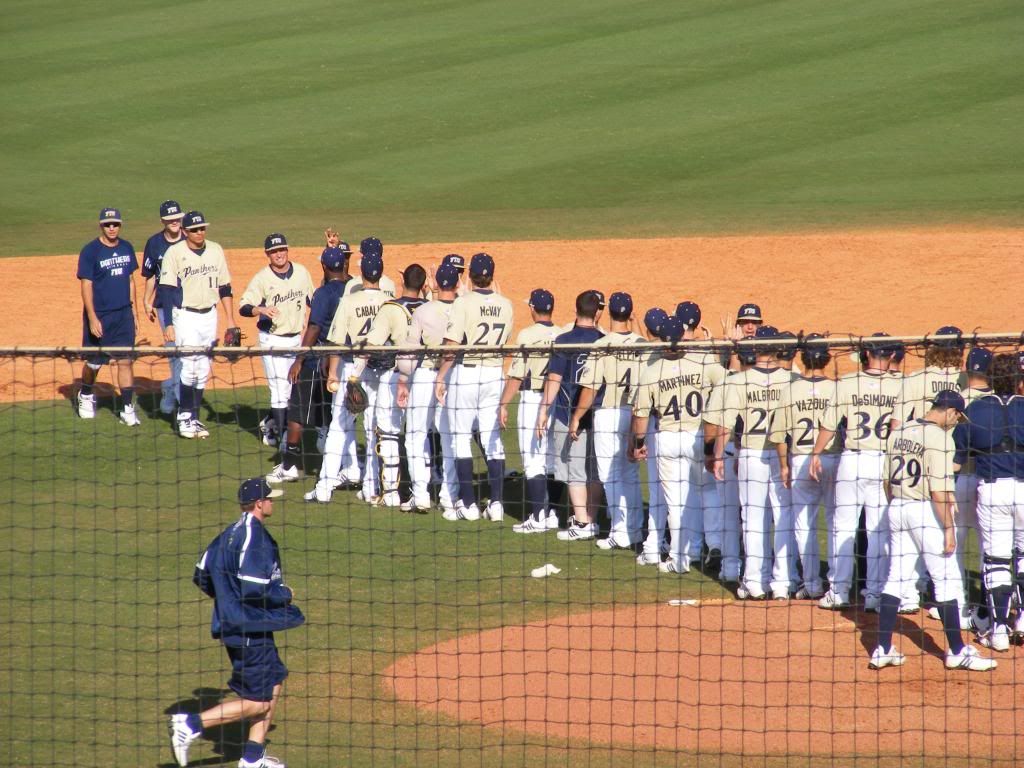 After the baseball game, fans were invited to a tailgate next to the baseball stadium. The tailgate included music, games, and CiCi's Pizza. The baseball team was also there to sign autographs for fans.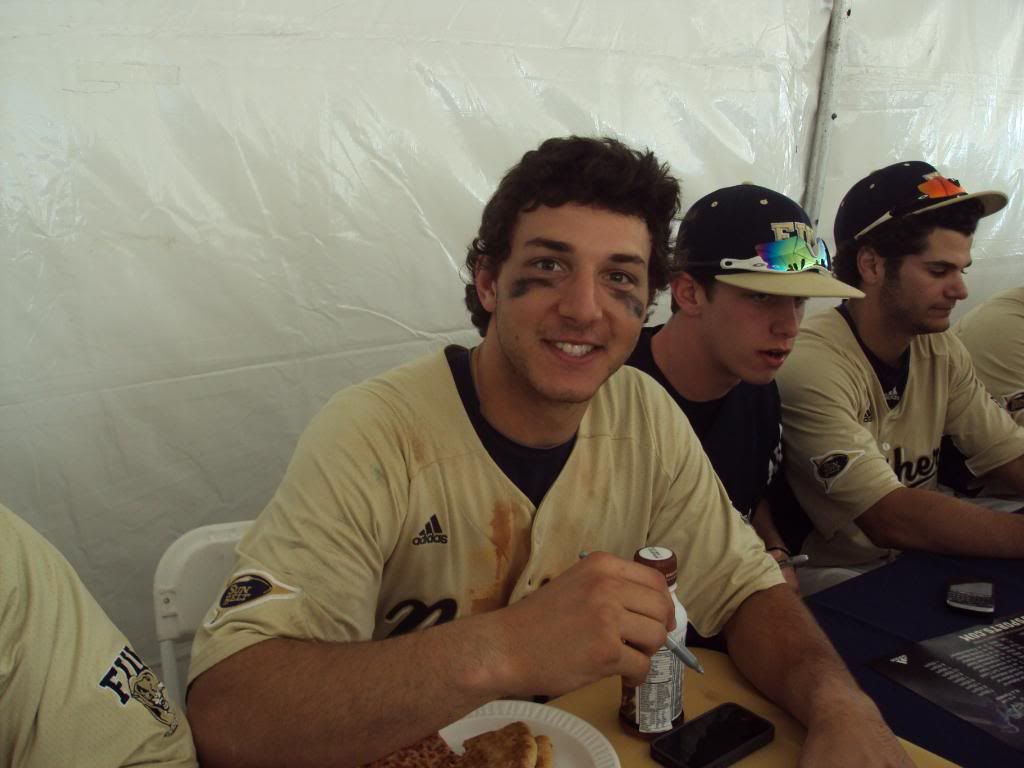 Here is my autographed poster. It will be hanging on my husband's classroom wall next week.
The basketball game afterwards was very intense. Of course, any game against  FAU  is exciting. The Panthers played well, but once again, free throws and missed three point shots were costly. The game went into overtime and the Panthers lost to the Owls 80-78.
Roary breaking it down in the student section.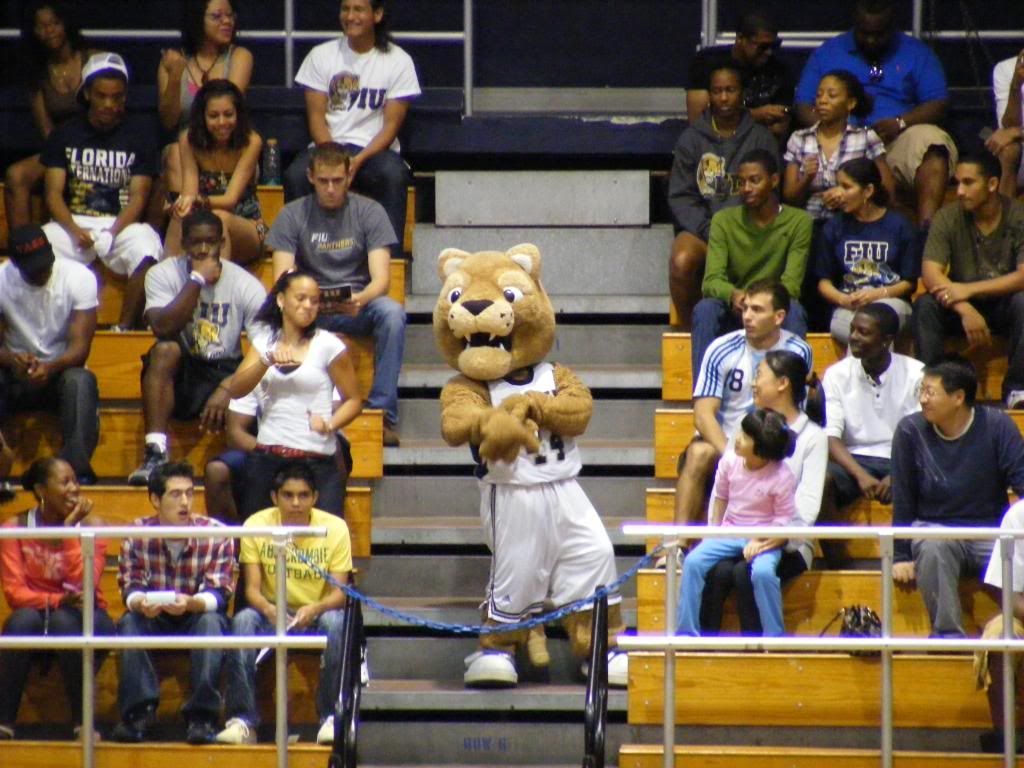 Super Saturday could've used more fans, but for those who were there, it was a great time. Now we just need to start beating those little birdies from Rat's Mouth.