The Packers did it again today, and got the win, 31-17 over the Arizona Cardinals.
Injuries are still a concern in Green Bay, but today they were able to overcome it, and win anyway.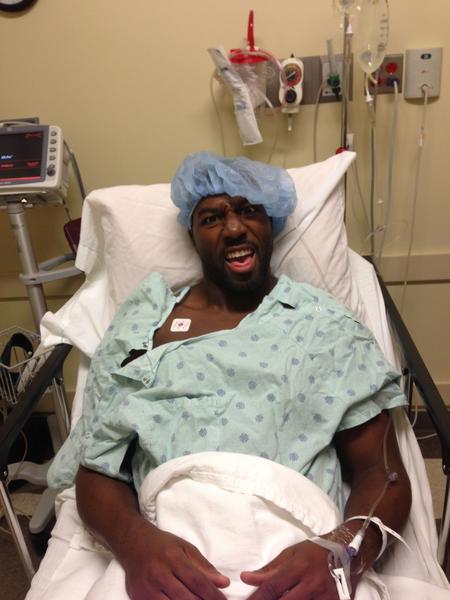 Jordy Nelson did play in the game today, but left early due to an ankle injury that left him limping off the field. Bryan Bulaga also suffered a hip injury.
Speaking of injuries, Greg Jennings had his surgery earlier in the week and seems to be doing great. He even left us with this pic via Twitter, post surgery.
He tweeted that all went well, and from the looks of things, I would say Greg is going to be just fine.
But even with Greg and a number or other Packers receivers out today, the offense was on fire! Rodgers threw for 4 TD's, 2 to Randall Cobb, 1 to James Jones, and 1 to Tom Crabtree, who celebrated his birthday today. Happy Birthday Tom!
Next week, Green Bay will have a bye  and then will be on their way to Detroit to face the Lions, in a divisional match up.