So. Sunday's slate of games.
Wow.
Just.
Wow.
There were quite a few shockers. And then the New Orleans Saints obliterated the Dallas Cowboys, 49-17.
Check out how happy Saints defensive coordinator Rob Ryan is that he put the hurt on his former team!
This picture isn't from the game. But it's fun to think it might be, so there!
There were several significant injuries on Sunday, too. Peyton Manning will have an MRI later today to determine the extent of a lower body injury. Here's a little more on Manning's injury from ESPN. And Jake Locker is expected to be out for the remainder of the season after sustaining an apparent Lisfranc injury.
Cincinnati Bengals receiver AJ Green made this magnificent Hail Mary catch against the Baltimore Ravens. The touchdown led to a 17-all tie and overtime. The Ravens won on a field goal. It was still a pretty amazing catch. And that's why I am sharing!
Tonight's Monday Night Football game has what should be called the Hot Mess Bowl! Tampa Bay has been a mess due to a health issue in the locker room, Josh Freeman getting released, a ton of drama involving Coach Greg Schiano and the teams overall poor performance. They have yet to win a game, y'all! And then the Miami Dolphins! Well. You're probably just as tired of the Richie Incognito story as I am!
I don't know how entertaining this football game will be for fans. But! Football! Here are a couple of previews of what should be a dramatic story filled football game.
This is from NFL.com. And this is from ESPN.
Tune in to ESPN tonight! It should be… something!
Speaking of the Dolphins…
There was more information released Sunday on the Richie Incognito and Jonathan Martin situation. Check this out from ESPN. And here is Fox Sports' Jay Glazer with his exclusive chat with Incognito. And, if you're at work, make sure you have the sound down or your headphones on!  Richie is covering … errr… defending himself and releases some dirt on Martin. Basically? The situation got a whole lot more confusing!
Oh and how about that crap fest that was the Niners and Panthers game. I thought the Niners were supposed to be good. Losing to the Panthers, 10-9, at Candlestick? That isn't good. That is BAD. NFL Memes agrees and lays the hate for Colin Kaepernick, pretty thick! Check this out!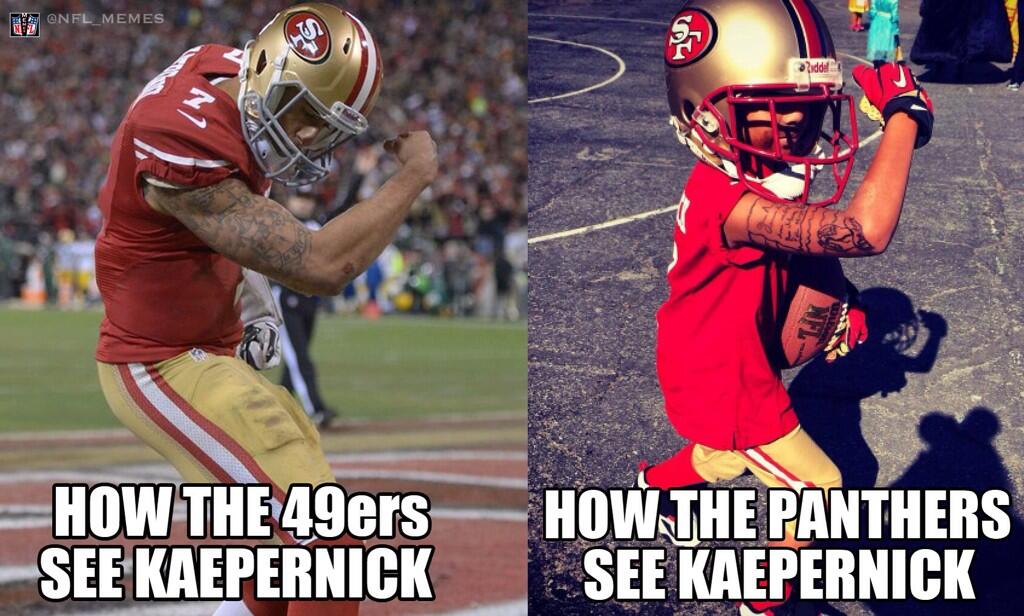 Have an excellent Monday!