In honor of the U.S. Women's National Team kicking some serious booty during the Olympics group stages, I decided to pick one of our lovely ladies to feature in this week's Midweek Muscles. And considering the controversy she caused recently (read our own Dana Lancaster's thoughts on the Hope v. Brandi Chastain tiff here), I thought who better than the gorgeous, controversial, badass goalkeeper of the USWNT?
That's right, this week is dedicated to Hope Solo.
Okay, let's just face facts here, okay? Hope is bad. ass. She's one solid goal keeper and she's not afraid to say what's on her mind, even though some times she should kinda think before she speaks. But I'm not here to debate her choices. In the end, I still think Hope is one gorgeous, smokin' hot woman and I'm not afraid to admit it.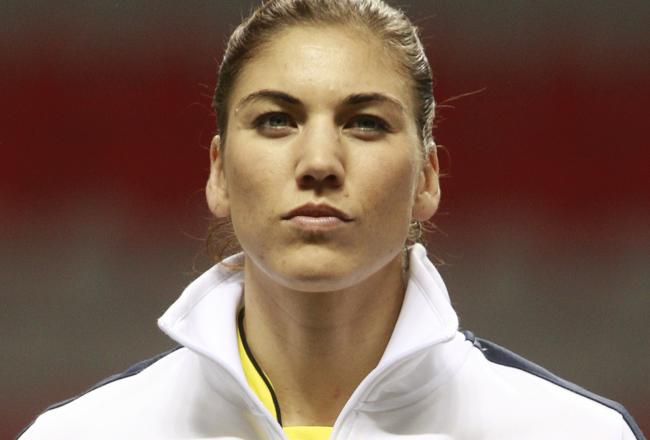 She was also a part of last year's ESPN Body Issue and was on Dancing with the Stars! She's pretty unstoppable!
Love her or loathe her, you can't deny she's beautiful and she can get the job done between the posts for the USWNT.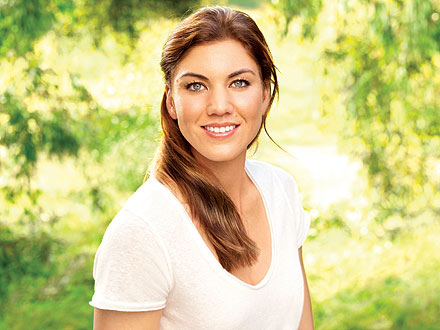 You can follow Hope on Twitter at @hopesolo and follow the ladies of Aerys Soccer at @aeryssoccer! And good luck to Hope and the rest of the USWNT as they march on to gold in the Olympic games!