Happy Fourth of July Americans! I hope you're all having a fantastic day celebrating freedom, democracy, those have fought and perished for our country and all things USA. I thought it only appropriate to celebrate this Fourth of July with some of my favorite Americans featured in today's Midweek Muscles. The U.S. Men's and Women's National teams!
Now, many of these players have appeared on our pages for MWM before … but who cares! It's Independence Day! We have to celebrate appropriately – with pics of Carlos Bocanegra, Tim Howard, Landon Donovan, Clint Dempsey, Sydney LeRoux, Alex Morgan, Hope Solo and everyone else! So enjoy!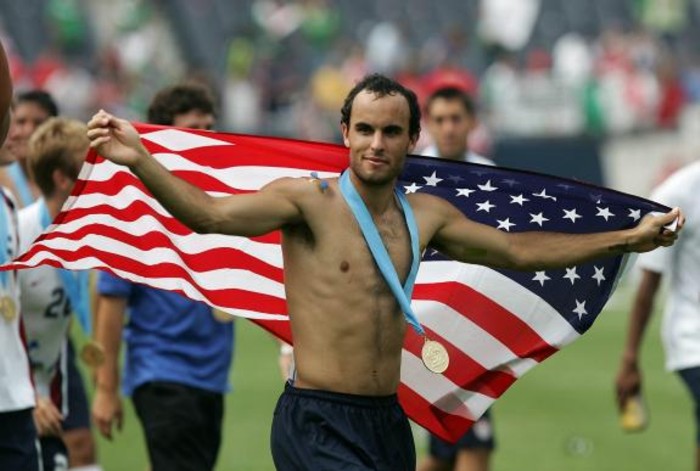 Happy Fourth of July from the ladies of Aerys Soccer!!