Happy Wednesday! We're officially one week before the Major League Soccer All-Stars taken on Chelsea in a highly anticipated match in Philadelphia. To get you pumped up for the game, I decided to feature a MLS All-Star – Sporting KC's  Aurélien Collin.
Aurélien is a 26-year-old French native who's a bad ass defender for KC. He's been all over in his young career – from Spain to a trail run in the EPL, Aurélien finally came to Kansas City in April of 2011 and he's leaving quite an impression. We'll let his pics speak for themselves!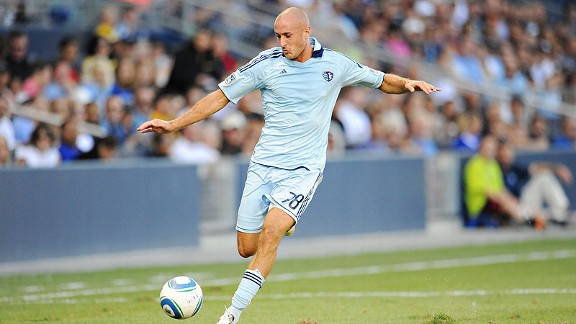 Whew…. we're pretty glad Aurélien made his way to the States! Make sure to watch him and the other MLS All Star hotties face off with Chelsea next Wednesday!