So, Clayton Kershaw hasn't really passed the eyeball test this year in dominance. Sure, he seems to have the same stuff as last year, but he doesn't seem to be getting the job done in the same way. Frankly, it's kind of annoying, because the Giants continue to creep up (seriously, is there a team more annoying in the NL? No, I don't think so.).
Thankfully for Kersh, some other pitcher (Matt Thornton) was less than effective and allowed James "I am the slowest runner on Earth" Loney to score from third on a wild pitch.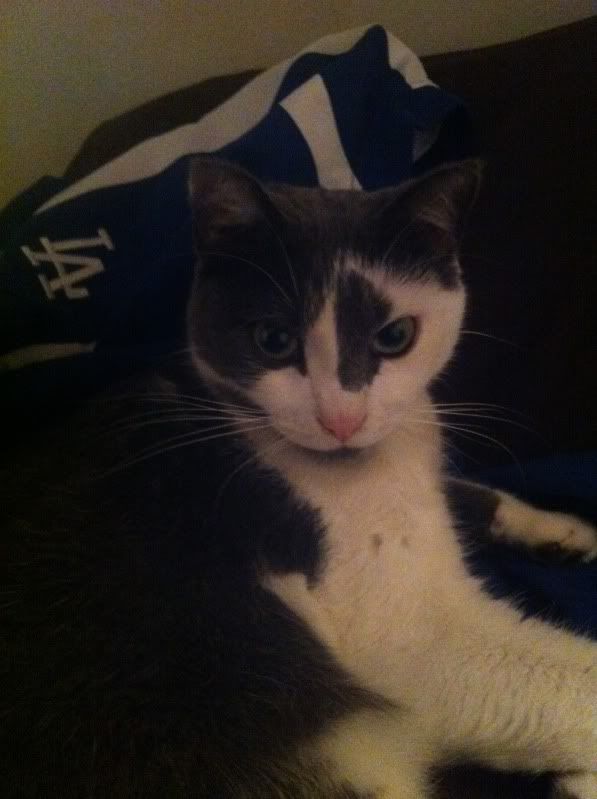 The hero of the day, though, was clearly career minor leaguer Elian Herrera. Herrera continues to produce and honestly, I would be happy if he remained on the roster as Mark Ellis' replacement. In fact, I would be even happier if say, Adam Kennedy got DFA'd and Herrera got to stick around. I'm not the biggest believer in the sudden appearance of the ability to produce in career minor leaguers, but then again, AJ Ellis exists, so maybe the Dodgers just have the corner on the "we thought you were going to be in AAA forever, but apparently you're pretty good" market.
I still eagerly await the return of Matt "It's Not Even His Birthday" Kemp, but this Dodgers squad continues to somehow produce despite his absence and Andre Ethier not doing much, either.