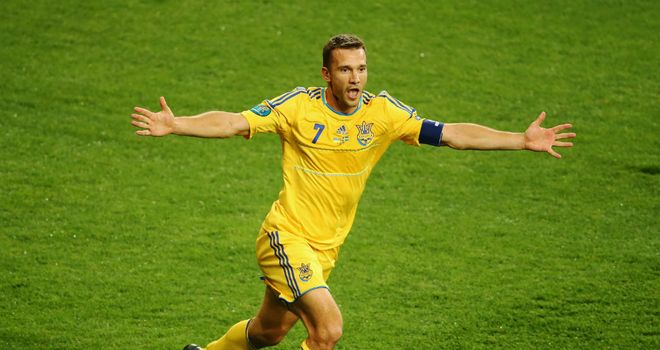 I want to take a few minutes to talk about the eastern European teams competing in Euro 2012, not least because two of them are the hosts.  I have a special affinity for Eastern Europe—I am ¼ Polish, lived in Russia for a few years and have several Russian and Ukrainian friends.
As you can imagine, I have been at times quite torn during this tournament.  I said in my last post that I would be pulling for Russia in their match against Poland.  When it came down to it, however, I couldn't decide.  Each up and down for either team left me more and more indecisive.  In the end, I was glad it was a draw!
The draw did not prevent Russian and Polish fans from clashing after (and for that matter, before) the match.  I have been around Russian fans after a football match—I can speak from experience, it is a little scary.  Additionally, there is much history between these two countries, most of it unfriendly.  Making matters worse were the copious amounts of alcohol no doubt imbibed and extremely inflammatory tifo.  Russian fans unfurled a banner stating "This is Russia" below an illustration of a soldier wielding a sword.  Outside the stadium Polish fans held a banner that read "Polish President Murdered in Russia 10.IV 2010," referencing the plane crash that killed President Lech Kaczynski while he was on a visit to Russia.
Despite these unfortunate events, the countries of Eastern Europe have also experienced some very high points early on in the tournament.  Who did not feel a thrill as Ukrainian captain/hero Andriy Shevchenko (pictured above) scored a brace to lead his country to victory in their first ever Euro match?  Who would deny the hosts their joy, expressed in chants of "Sheva!  Sheva!"?  Who does not feel at least a tiny bit of the excitement of these Polish fans as they watched their captain Jakub Blaszczykowski pull them even with Russia?
As it stands right now, Russia and the Czech Republic top Group A, with Poland sitting in 3rd and one more match for each in the group stage.  Since only 2 of these teams can advance, at least one set of eastern European fans will be heartbroken early on (I can't lie, I hope it's the Czechs!).  Ukraine sits atop Group D with 2 matches remaining, the next of which will see them face a strong French side.  However, with the start they have had and the home advantage they enjoy, I would not bet against the Ukrainians.
Despite the drama involved in the lead-up to the Euros, with warnings of a hostile police force and fears of racism (none of which are completely unfounded, I must say), it is a joy to see the players set all that aside and just go out and play some of the most entertaining and heart-felt football of the tournament.  You can tell this means a lot to them; none of these countries will go down without a fight.  I, for one, hope to see 3 eastern European teams emerge from the group stage.  This is their tournament.
Image courtesy of skysports.com