Welcome to FirstEnergy Stadium, Home of the Cleveland Browns.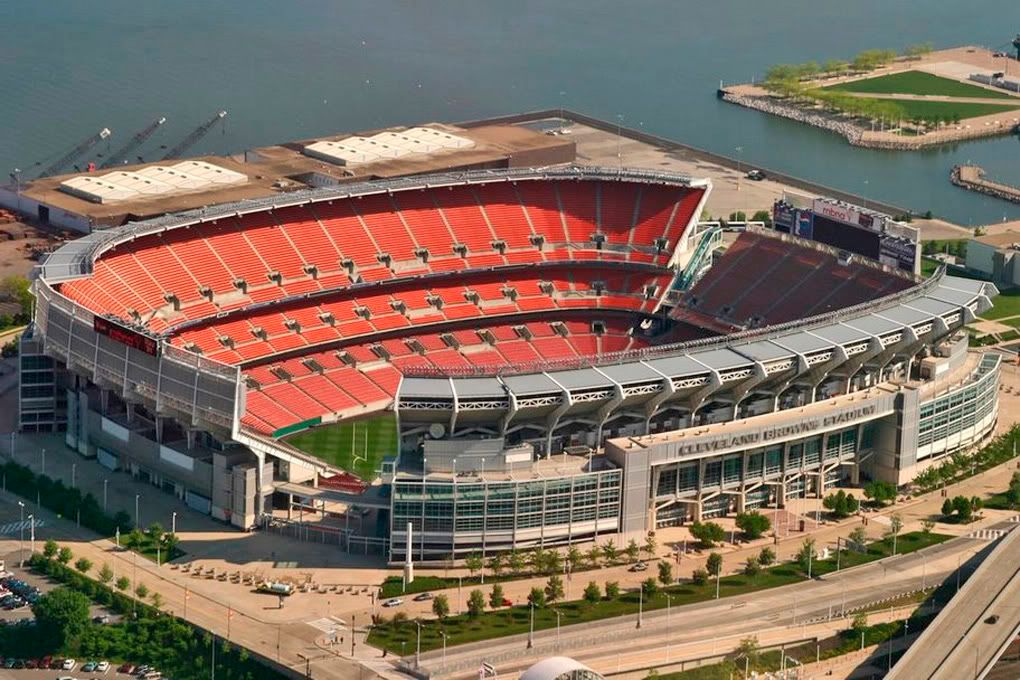 Tuesday afternoon, Cleveland Browns Owner Jimmy Haslam held a press conference announcing the official change, much to my dismay. In my lifetime, it has always been Cleveland Browns Stadium. I thought that name would live as long as the Browns were a team; much like Chicago's stadium has always been Soldier Field.
No one would confirm the contract length; they just said "long-term," so the arrangement won't be changing anytime soon. They did confirm that, at this time, there would be no addition of cheerleaders to the sidelines and the uniforms would stay the same for the 2013 season. A possible uniform redesign for 2014 is rumored
With this addition of First Energy, more speculation may become a reality, or will at least be considered by owner Haslam and CEO Joe Banner. These improvements include stadium upgrades like a turf field and retractable roof, and front office improvements including having all front office employees under the same roof in Berea.
Change all in the name of progress. Haslam did say that the best thing that could be done for the stadium is to have a winning team. Well that seems relatively obvious, but until that happens, improving guest experience should be second on the list. Some issues that have been talked about are long lines for food and the bathrooms and the overall condition of the stadium.
Also, CEO Banner said within the next week or so more coaching staff hiring announcements would be made. So many changes have been happening in Browns Town this week, creating a lot of buzz and excitement on the North Coast.