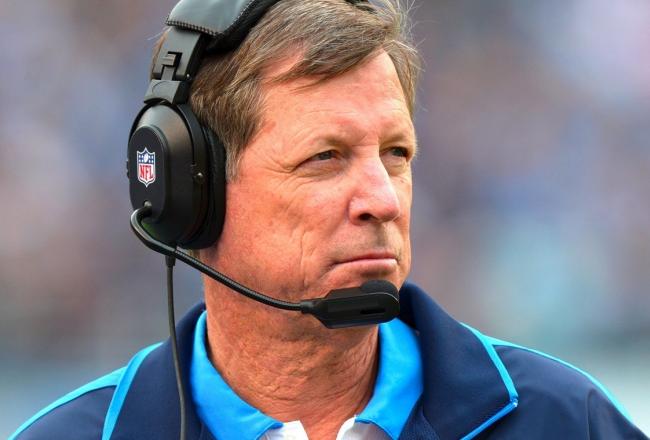 Since the end of the season, the Browns have hired a slew of new faces and a few old faces as well. Here's the break down:
Old faces returning to Cleveland:
Rob Chudzinski: After a longer than anticipated search, Rob Chudzinski was named as the new head coach of the Cleveland Browns. To read my full write-up on "Chud," see "Rob Chudzinski Hired As New Browns Head Coach."
Chris Tabor (Special Teams Coordinator) and George Warhop (Offensive Line) are being retained from last year's staff
Mike Sullivan: Mr. Sullivan returns to the Browns to serve as our Offensive Line coach. He was with the Browns from 2001-2004, and 2007-2008. He was with the O-line coach for the San Diego Chargers from 2009-2012 under Norv Turner. He also played guard/center at the University of Miami (Fla.), and was taken in the sixth-round of the NFL Draft by the Cowboys and played in 48 games with Tampa Bay (1992-1995). Not only does he have coaching experience, he's also played a few of the positions that he's now coaching, which I find most helpful.
Michael Lombardi: He returns to the Browns after being hired as the Vice President of Player Personnel.  Previously Lombardi worked for the Browns (1987-1996) as the Pro Personnel Director then was promoted to Director of Player Personnel. More recently he's been seen as a contributing columnist for NFL.com.
New faces to the Browns organization:
Norv Turner: After much rumor, The Browns announced that Norv Turner would be joining the organization as the Browns Offensive Coordinator. Mr. Turner comes to Cleveland from a six-year stint as the San Diego Chargers' head coach. The 60 year old has an extensive 38 years of NFL coaching experience including two Super Bowl wins. He was the offensive coordinator for San Francisco (2006), Miami (2002-2003), and San Diego (2001).
Scott Turner: Norv is bringing his son with him to assist with the Browns offense.  Scott will be the Wide Receivers Coach. He spent a year in the NFL coaching offensive quality control (whatever that is) for the Carolina Panthers (2011).
Ray Horton: The Browns announced late Friday afternoon that Ray Horton would be joining the organization as the Defensive Coordinator. He has a lengthy NFL defensive coaching career beginning in 1994. Most interestingly, Horton was the defensive backs coach with the Pittsburgh Steelers for seven years (2004-2010), working closely with  and developing the talent of Troy Polamalu. Horton comes to Cleveland from the Arizona Cardinals (2011-2012).
Brad Roll: Mr. Roll comes to Cleveland to be the Strength and Conditioning Coach all the way from USC, where he held the same position in 2012. Previous to his year at USC, he had served in the NFL for 19 seasons. He's been coaching the same position for quite a while; hopefully his experience is what the Browns need to get it going this year.