Opinion
There are no other games in the league that get under my skin more than Ducks vs. Kings games. It's the rivalry. Unless you're a Ducks or Kings fan you honestly don't understand the feeling behind the games from the fan's point of view. Luckily, the Ducks did come to play, again, and showed the Kings a thing or two about how to win a game with no mercy. Credit to the defending Champions who did their best to stay in the game with the Ducks, but they just could never hang on long enough, and they never held a lead at any point in the game. This game was all Ducks, honorable mention to Nick Bonino for his first NHL career hat trick, and there is no better way to enjoy a rivalry game than when your team does the talking for you.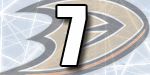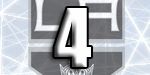 Goals For:
Nick Bonino; Assist: Emerson Etem at 2:30 of the 1st period.

Nick Bonino

; Assists: Emerson Etem & Bryan Allen at 5:49 of the 1st period.
Ryan Getzlaf; Assist: Corey Perry at 13:30 of the 2nd period.

Sheldon Souray

; Unassisted at 9:35 of the 2nd period. (PP)
Kyle Palmieri; Assists: Saku Koivu & Luca Sbisa at 16:14 of the 2nd period. (PP)

Nick Bonino

; Assists:Bobby Ryan & Luca Sbisa at 8:39 of the 3rd period. (PP) (HT)
Teemu Selanne; Assists: Nick Bonino & Bobby Ryan at 17:54 of the 3rd period. (EN)
Goals Against:
Dustin Brown; Assists: Anze Kopitar & Drew Doughty at 9:15 of the 1st period. (PP)
Jarret Stoll; Assists: Simon Gagne & Slava Voynov at 9:49 of the 1st period.
Dustin Brown; Assists: Drew Doughty & Mike Richards at 1:15 of the 2nd period. (PP)
Justin Williams; Assist: Simon Gagne at 14:12 of the 2nd period.
3 Stars of the Game:
Nick Bonino – ANA
Francois Beauchemin – ANA
Sheldon Souray – ANA
Game Notes:
Nick Bonino became the 14th Duck to record one of the Ducks' 39 hat tricks in club history.
With 2 power play goals, Dustin Brown caught and passed NHL scoring King Wayne Gretzky for 7th place in Kings history.
Brown has 63 man-advantage goals in 602 games while Gretzky had 62 in 539 games with LA.
Until tonight the Kings hadn't scored a Power-Play on the road, going 0 – 18.
The Ducks' penalty kill still needs work.
Anaheim's 5-1-1 start is the best start since the 06-07 season.
Player Quotes:
Source for Quotes: ducks.nhl.com
"It feels good," Bonino said. "I can't really describe it. I haven't scored a ton of goals in my career so far, so it feels real good to get three here. It's really all I can say."

"When the crowd hates each other as much as that, and it gets that loud, that's what this sport is all about," said Ducks coach Bruce Boudreau. "I thought it was cool."

"Resiliency. I think that's kind of been one of our mottos," Bonino said. "If they strike, we strike right back. We were never down on the bench, we were never down in the locker room. We were always confident and just came out and played hard."

"It was a really emotional game for us and a huge rivalry," Palmieri said. "At the same time, that emotion…it drives you through those back-to-back nights and we came alive in the third period, protected a lead, and stayed right on top of them. We knew they were going to have a push at the end there, and we were able to keep at it and keep the pressure going on them."

"He [Cam Fowler] obviously is not feeling very well right now," Boudreau said. "We haven't determined exactly what it is. If you saw the replay, Stoll hit him pretty good from behind. I can understand why the refs didn't call it…the one was getting taken out, there was another fight going on, but surely, I saw the numbers when Stoll hit him. They have to have a look at that. He might be OK tomorrow or he might be out for a while. I don't know."
Coming Up:
The Anaheim Ducks 5-1-1 take on the San Jose Sharks who are 7-0-1 on the season here at home on Monday night at 7pm at Honda Center.