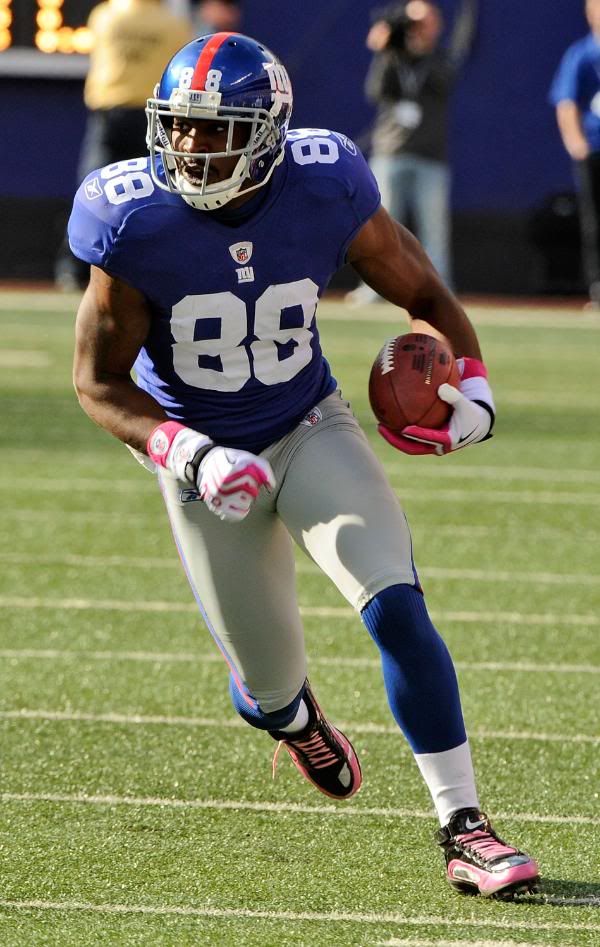 The New York Giants will be sidelining WR Hakeem Nicks for the next three months.  It was reported Thursday afternoon that Nicks fractured the fifth metatarsal in his right foot during OTA.
He is scheduled to have surgery on Friday to have a screw placed in the bone.  Recovery time could take up to 12 weeks.
Last season Giants' first round CB Prince Amukamara fractured his fifth metatarsal in August during training camp.  He did not return to the team until November 20, 2011 and didn't look 100% during the rest of the season.
It's a good thing there is still a few months until training camp.  Losing Nicks during the season would be huge.  They do have some depth with Victor Cruz, Domenik Hixon, Ramses Barden, and rookie Rueben Randle, but Nicks is the leader and veteran of the position.
If they do lose Nicks for a couple of weeks into the season, the WR position will hold up.  However, at the end of the day, Nicks is one of the top WR's in the league.  They'll want him to come back as soon as he can, but healthy.