So far this season, he has 46 carries for 268 yards and three touchdowns for the Baltimore Ravens.
Yup! I'm talking Ray Rice!
He was drafted by the Ravens in the second round of the 2008 NFL Draft. He played college football at Rutgers. For his career with the  Baltimore Ravens, Rice is the second all-time rusher in yards (4645), and attempts (1,005). He is ranked third all-time for touchdowns (27).
Enough talk! Here's some more pictures! 
Here's Ray in action!
Here's some more of Ray being Ray!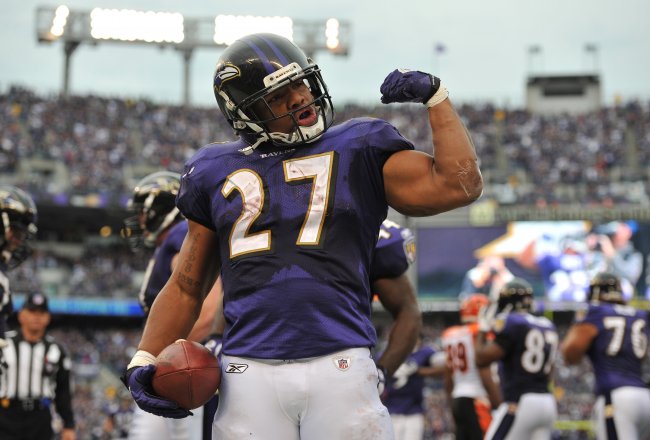 Ray has gotten off to a fantastic start. Here's hope for more greatness!
Ohhhh! One more picture? Well … OK!
You are welcome!
Got someone you'd like to see featured on Tight End Tuesday? Send a tweet to @missmiranda or comment below!