Brock Osweiler has no pressure on him.
Osweiler, a quarterback for Arizona State University, was drafted 57th overall in the second round of the 2012 NFL Draft by the Denver Broncos. So you know what that means right? Brock is being groomed to take over for Peyton Manning once he retires. See? No pressure!
Don't believe me? John Elway says he's the Bronco's quarterback of the future.
Ok wait! That IS a lot of pressure.
But you know what isn't pressure filled? Being this week's Tight End Tuesday and Brock gets today's honor!
Wanna see why?
Nice, right?
Here he is being introduced to the Denver media.
OK, ready to see some action shots? Of course!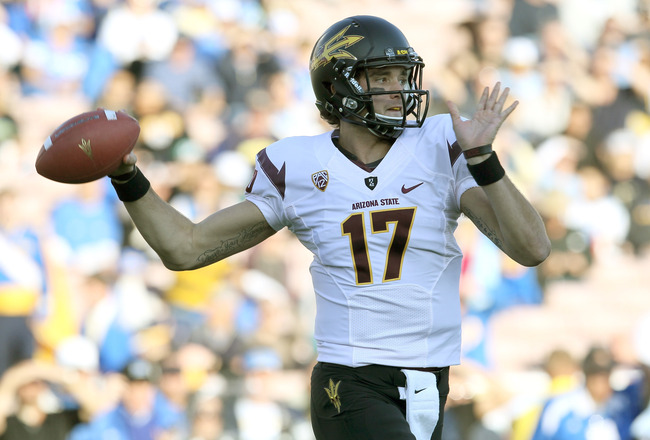 Showing off some muscles?
Giving some sass?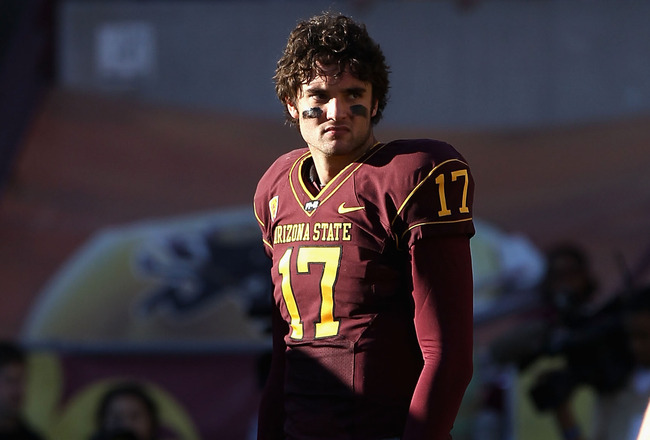 Ok ok, ready to see him in his Broncos uniform? You got it!
Here he is talking with media in his Broncos uniform…
 While Brock will be a back-up to Peyton Manning this season, he will most likely see some time under center … considering Peyton's neck situation …  It will still be exciting to see what he is capable of under the leadership of Manning, John Elway, etc.
Ok. So one more picture?
For more during the season about Osweiler, be sure to turn to Denver Horse Force for all the Denver Broncos news you can handle!
Remember Tight End Tuesday does not necessarily feature an athlete who plays the position of Tight End. It merely helps that said player has a tight end. So if you have a player you would like to see featured, feel free to leave a comment or drop me a tweet.
Miranda Remaklus is lead writer for Aerys Offsides. She is also a contributor at Aaron Miles' Fastball in the MLB section. Follow her on Twitter, @missmiranda.