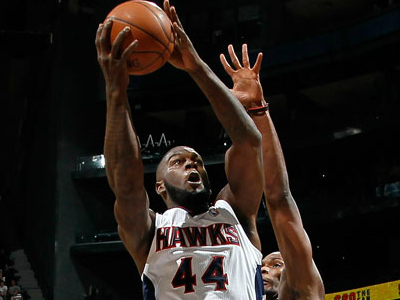 In Ivan' Johnson's latest confession to the AJC:
"My thing is, I don't really watch basketball so I don't know who anybody is," Johnson said after sinking two free throws with 4.6 seconds left to give the Hawks a 93-91 victory over the Timberwolves Saturday. "So when I match up against them, they are a regular player. I know the major players like LeBron [James], Kobe [Bryant], [Dwyane] Wade but all the extra ones I don't know. Even if I did know them, I'm not going to be afraid. We are playing basketball."
Yep, that's right, he said that. Kevin Durant? Derrick Rose? Dirk Nowitzki? Typically, you'd think "NBA All-Star" or "MVP." But nope; just another number to Ivan Johnson.
---